Cellular Detoxification in Eagle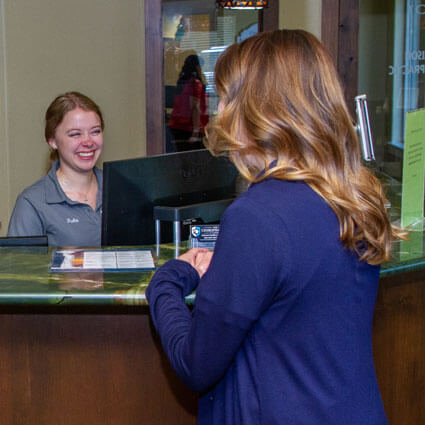 Our cellular detoxification program is unlike other programs available today. People usually have an adverse reaction to the word "detoxification," aligning it with discomfort and plenty of digestive stress.
We're the only clinic in the area that features this unique brand of cellular detoxification. Most patients find it easy to follow. Benefits are often readily apparent.
Benefits of Cellular Detoxification
The root cause of almost all chronic illness is inflammation. The purpose of cellular detoxification is to rid the body of excess inflammation in a natural and empowering way.
Our Cellular Detoxification Program
Upon your arrival at The Chiropractor at Castlebury, we'll ask you to provide us with a urine sample so that it can be carefully analyzed for active inflammation levels. We'll then have you fill out specific paperwork as it pertains to the issues you're facing.
One of our doctors will then consult with you for about 45 to 90 minutes to understand your concerns. We'll also ask the questions that will help to uncover the source of the dysfunction that you're dealing with. The final step of your first visit will end with a visual contrast test to determine the level of toxins in brain tissue.
One of our experienced doctors will then analyze your results. Based on what is found, a customized program will be recommended to help you reach your goals.
Our program is 90 days in length. It includes specific supplements and dietary and lifestyle changes. It's only necessary to be in our office on the first and last day of the program when testing will indicate your level of progress.
Who Benefits from Cellular Detoxification?
In our experience, patients who benefit the most are those with
Adrenal exhaustion
Brain fog
Chronic, overall pain
Diabetes
Digestive issues
Hypothyroidism
Inability to lose weight
Are You Ready to Start Feeling Your Best?
Our team of professionals is standing by to help you achieve optimal health in a natural way—a way that aligns with the innate wisdom of the body. We accept walk-in clients and same-day appointments. Although most insurances cover the costs of our services, cellular detoxification Eagle is not covered. Contact our office today for a complimentary consultation and let's get started!
CONTACT US »

Cellular Detoxification Eagle ID | (208) 884-8848